15 Dec

Take Part in a Bowling League at Stardust Bowl in Addison, Illinois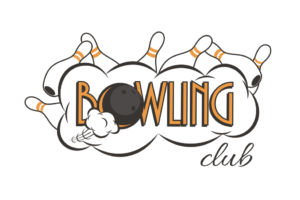 Are you tired of the work-sleep-work lifestyle? Searching for something to do between school and homework? A bowling league could be just what you need.
Stardust Bowl in Addison, Illinois hosts a number of different bowling leagues every single day of the week. Some of our leagues are specialized, and some of them are open to all comers. Read below to learn more!
Tons of Leagues for Adults
Most of our leagues are designed for adults who are 18 years of age or older. Whereas some of these leagues are more competitive in nature, others are more recreational. Whether you're looking for an all-female league, an all-male league, a mixed league, or a specialty league, we will have you covered.
Mondays
On Mondays, we host two leagues, both of which are recreational in nature. These leagues accept both men and women, ages 18 years and older.
Tuesdays
Tuesdays bring a varied collection of leagues, including all-male leagues, all-female leagues, and a handful of specialty leagues. Most of these leagues are recreational in nature, with the primary focus being on fun and camaraderie.
Wednesdays
We have quite a few leagues taking place on Wednesdays, most of which allow both men and women to join. These leagues vary from senior leagues, to adult/youth doubles leagues, and more.
Thursdays
Thursdays are a fairly popular day for league bowling, including a large collection of specialty leagues, all-male leagues, all-female leagues, and mixed leagues. If you're looking for specifics on any of these leagues, go ahead and give us a call at (630) 833-1040!
Fridays
While we don't host a great number of leagues on Fridays, we still host a few. One of our most competitive male-only leagues is held on Friday nights, allowing men to compete against other great bowlers in their area. We also hold daytime leagues for adults who are retired or who don't work 1st shift.
Saturdays
By far, our biggest day for leagues is Saturday. We host a bevy of leagues from morning until dawn, some of which are all-male leagues, some of which are all-female leagues, and some of which are mixed leagues.
These leagues come with varying degrees of competition and recreation. Whether you're a serious bowler, or are simply looking to have a little fun, there will be a Saturday league to accommodate you.
Sundays
Sundays bring a handful of specialty leagues. For more information on these leagues, give us a call!
Our Kids Leagues and Programs
If you have a child who is between the ages of 3 and 19, he or she can participate in one of our kids leagues. These leagues are competitive in nature, but have a large focus on friendship, discipline, hard work, and, of course, fun!
Children who join these leagues will be mentored by certified coaches, learning vital bowling skills, and vital life skills as well. These leagues are scheduled throughout the week, including both weekdays and weekends. Entry for these leagues is $20.00 per week.
We should also note our adult/youth doubles leagues. These take place on Wednesdays, and cost $25 per team. Great for mothers and daughters and fathers and sons, they are a lot of fun, and can even lead to college scholarships!
Join One of Our Leagues Now!
Are you ready to give one of our leagues a go? If so, we would love to get you officially signed up.
Whether you have further questions, or would like to sign up for a league immediately, you can contact Stardust Bowl at (630) 833-1040.