15 Jul

Bring your Lombard Birthday Party to Stardust Bowl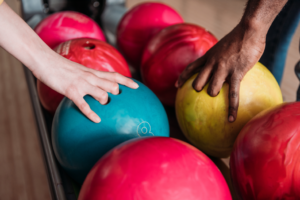 Hoping to throw a birthday bash for your son or daughter? Looking for something fun to do in Lombard, Illinois? Consider having your party at Stardust Bowl, the largest bowling facility in not only the Lombard area, but in the entire State of Illinois.
Loaded with all types of fun activities, our facility has everything necessary for a group of kids to have a great time. Looking to learn more about having a Lombard kids' birthday party at Stardust Bowl? Then read below!
Bowl a Few Frames
Stardust Bowl is home to a staggering 84 bowling lanes, allowing us to accommodate parties of all different sizes. Each of our lanes possesses bumper capabilities, ensuring that both novices and seasoned bowlers have a chance to compete and have a blast.
Don't worry about keeping score. We have automatic computers that will do the hard work for you. Just make your reservations, bring your party in, and bowl until you don't want to bowl anymore. It's really as simple as that.
Hang Out in Our Arcade
Do some of your party guests have an aversion to bowling? If so, you should know that we have other activities for them to participate in. For instance, instead of bowling, you could hang out in our Game Quest arcade.
Stocked with classic arcade games, modern video games, and just about everything in between, our gaming center can provide hours of fun. The kids in your party are almost sure to love it.
Soak in the Atmosphere
What's a great party without music? Fortunately, we provide plenty of it, as well as a stunning light show to boot. Equipped with a state-of-the-art sound system and a top-of-the-line light system, we do everything in our power to create a vibrant atmosphere for our guests.
Your party guests can sing, dance, and vibe to the exciting and inviting environment we've created for them.
Enjoy Some Food
Here at Stardust Bowl, you can rest assured that your party won't go hungry. Our in-house restaurant, the Big LaBOWLski Grill serves up a wide variety of food entrees, ensuring that everyone in your party will have something that he or she enjoys.
Invest in a Party Package
Some of the birthday groups we host like to come in and have a laid-back good time. However, others like to take the party to the next level. If you're looking to make a big deal out of your child's party, we suggest investing in a party package.
We provide two different package options, both of which will be discussed in detail below.
B2 Game Quest Adventure
The B2 Game Quest Adventure package is available for $14.95 per kid. It provides a gaming card for each kid, pizza, drinks, and party invitations. You must have a minimum of 10 in your party to buy this package.
Strike & Play
The Strike & Play package is centered around bowling and is available for $19.95 per kid. It includes 2 hours of bowling, pizza, drinks, a party table, party invitations, and a gaming card for each kid. You must have a minimum of 10 in your party to buy this package as well.
Schedule Your Party Today!
Interested in having your kid's birthday party at Stardust Bowl in Lombard, Illinois? If so, our team would love to accommodate you.
Our facility is open from 9 a.m. to 11 p.m. on Sundays, from 9 a.m. to 12 a.m. on Mondays through Wednesdays, from 9 a.m. to 1 a.m. on Thursdays, and from 9 a.m. to 2 a.m. on Fridays and Saturdays.
Have any questions for us? You can get in touch by calling us at (630) 833 1040!