15 Mar

Celebrate Your Kid's Birthday at Stardust Bowl: The Premier Kids' Party Venue in the Elmhurst, Illinois Area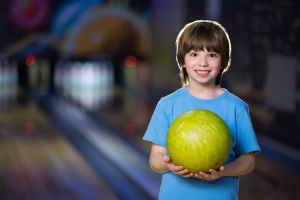 Does your child have a spring birthday coming up? If so, this certainly calls for a celebration. The only question is: how should you celebrate?
If you're looking for a fun activity that your child and his or her friends will enjoy, you should consider celebrating at Stardust Bowl: the premier kids' party venue in the Elmhurst, Illinois area. Simply put, we know how to throw some of the best bowling parties around. Read below to learn what we have to offer at our facility.
All Kinds of Activities for Kids to Enjoy
Our facility provides all sorts of activities for kids to enjoy. Some of our most prominent activities include the following:
Bowling
Bowling is a great activity that people of all ages and skill level can enjoy. You don't need to know all the rules, and you don't need to use any sort of crazy techniques. It's a straightforward sport that can provide hours of laughter and entertainment.
We welcome hundreds of bowlers into our facility daily — some of whom are regular bowlers, and some of whom are just looking to have a bit of fun. With 84 bowling lanes, we can accommodate everyone from solo bowlers to large groups.
As the premier kids' party venue in the Elmhurst, Illinois area, we make it easy for kids to bowl here. Each of our lanes are equipped with automatic scoring computers, plus bumper capabilities for children under the age of 12. Contact us today to reserve lanes for your child's party.
Game Quest Arcade Room
In addition to our many bowling lanes, we also have our Game Quest arcade room for guests to enjoy. Our arcade is stocked with all sorts of games, from mechanical games to arcade games to modern video games and more. Regardless of what the kids at your party are into, they're sure to have a great time at Stardust Bowl.
Billiards
We also have billiards tables for our guests to enjoy. These are scattered throughout the confines of our facility, and welcome both recreational and competitive games. Whether the kids at your party are newbies to the sport or have been playing for years, they should have no trouble getting in a few games.
Save Money with Our Party Packages
As the premier kids' party venue in the Elmhurst, Illinois area, we understand that birthday parties can be expensive. However, when you take advantage of our party packages, you can save quite a bit of money. We offer two packages, which we will review below.
Spectacular Spare Package
The first package we're going to talk about is the Spectacular Spare Package. This package is available for $16.95 per party guest, and it requires a party minimum of ten kids. It comes with two hours of bowling for each kid at the party, with bowling shoe rentals included.
Some of the extras you'll get with this package include plates, cups, napkins, printable invitations, a bouquet of balloons, and a stack of thank-you notes. You'll also receive pitchers of soft drinks, a decorated party table, and the choice of pizza, chicken tenders, or hot dogs for each child.
Smashing Strike Package
The Smashing Strike Package offers everything that the Spectacular Spare Package offers, but with a variety of other features. These include goodie bags for each child at the party, bowling coupons for each child at the party, a bowling pin for the birthday kid, and a birthday cake.
This package costs $19.95 per child, and it requires a minimum of at least ten children.
Looking for the Premier Kids' Party Venue in the Elmhurst, Illinois Area?
Interested in planning a memorable birthday party for your child this year? If so, and if you're looking for the premier kids' party venue in the Elmhurst, Illinois area, Stardust Bowl is the place to be.
With dozens and dozens of lanes available, we're sure to have space for you and your group. Contact us today at (630) 833-1040 to make it official.