15 Jul

Sign Up for a Bowling League at Stardust Bowl: The Premier Bowling Alley in the La Grange, Illinois Area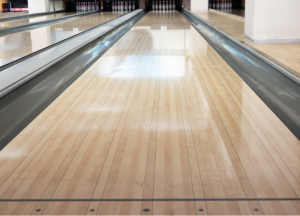 If you're looking for a fun way to meet new people and get your competitive juices flowing, you should consider joining a bowling league. Bowling leagues welcome bowlers of all experience levels and allow them to compete in a positive and exciting environment.
Are you ready to join a bowling league? If so, you should sign up for one at Stardust Bowl: the premier bowling alley in the La Grange, Illinois area. We offer several different bowling leagues, which we are going to discuss below.
Bowling Leagues for Adults
If you are 18 years or older, you can join one of our many adult bowling leagues. Our leagues vary from male-only leagues to female-only leagues to co-ed leagues and everything in between. Regardless of your competition or skill level, there is a league that is sure to fit your style. From recreational bowlers to ultra-competitive bowlers and otherwise, everyone has a place here at Stardust Bowl.
Some of our leagues are open to anyone who is over the age of 18. Other leagues are broken down into age groups, ensuring that league members can play with their generational peers.
We also have niche leagues for people to participate in. For example, if you work in a particular industry, we might have a league that accommodates you and others in your industry.
As the premier bowling alley in the La Grange, Illinois area, we are sure to have a bowling league that is right for you. If you're interested in joining one of our leagues, do not hesitate to get in touch with our staff. We'll be happy to show you our league schedule and help you get started.
Bowling Leagues for Kids
We don't just have bowling leagues for adults — we have bowling leagues for kids also. These leagues cater to bowlers between the ages of 3 and 19. They're generally not as competitive as our adult leagues, and they are more specifically designed to teach kids about the game of bowling.
Kids who participate in our youth bowling leagues will be under the tutelage of experienced and skilled bowlers. These bowlers will teach them everything there is to know about the sport, which will help them improve over time.
Are you wondering about the specific benefits of entering your child into a youth bowling league? They include the following:
Building New Friendships
Interaction with peers is critical to a child's development. Fortunately, our youth bowling leagues are perfectly designed to encourage new friendships, as they put the same kids in close contact with one another on a regular basis. If your child bowls in one of our leagues, they're almost certain to make new friends.
Physical Benefits
Bowling on a consistent basis can provide some physical benefits, including improved hand-eye coordination, greater balance, and enhanced physical technique.
An Increase in Confidence
Bowling is one of those sports that you can always get better at. Regardless of skill level, you can always compete against yourself, allowing you to see improvement over time. As your child plays the game more and more, they will get better and better, and they will start to feel more confident in themselves.
Ready to Join a Bowling League at the Premier Bowling Alley in the La Grange, Illinois Area?
Are you ready to sign up for a bowling league? If so, and if you want to join one that is hosted at the premier bowling alley in the La Grange, Illinois area, Stardust Bowl is the place to be.
If you would like more information about any of our bowling leagues, please do not hesitate to get in touch with us at (630) 833-1040.