15 Nov

Sign Up for a Bowling League at Stardust Bowl: The Best Bowling Alley in the Villa Park, Illinois Area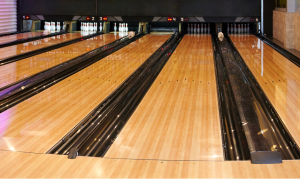 Maybe you're looking for something fun to do after work? Perhaps you just want to make some new connections? In either case, you may want to consider joining a bowling league.
If a bowling league is something that interests you, then you've come to the right place — Stardust Bowl has you covered. As the best bowling alley in the Villa Park, Illinois area, we host several different bowling leagues each week, and we are sure to have one that's suitable for you. Read below to learn about what's available.
Adult Bowling Leagues
If you are 18 years or older, you are eligible to take part in our adult bowling leagues. We have several different types of adult bowling leagues, and they are open to everyone from the casual bowler to the ultra-competitive bowler.
We offer all-male leagues, all-female leagues, and co-ed leagues. Some of these are designed for a laid-back and recreational time, while others are designed for competitive purposes.
We also offer leagues for different age groups. This way, if you prefer, you will have the chance to bowl with your peers every week. In addition, some of our leagues are reserved for individuals in certain industries or organizations.
In essence, we have a league for just about everyone. Regardless of your ability, age, profession, or otherwise, you will have a bowling league to join here at Stardust Bowl. Our facility hosts leagues all throughout the week, and it has all the amenities needed for you to have a great time.
Are you interested in joining one of our adult bowling leagues? If so, do not hesitate to get in touch with our staff for more information.
Youth Bowling Leagues
As the best bowling alley in the Villa Park, Illinois area, we strive to accommodate bowlers of all ages. That's why Stardust Bowl hosts youth leagues in addition to our adult leagues. These are designed for children between the ages of 3 and 19.
Our youth leagues aren't designed to be as competitive as our adult leagues. They're geared more toward teaching kids the game, as well as concepts like sportsmanship and socialization. Some of the specific benefits of entering your child into one of our bowling leagues include the following:
Socialization
To become well-rounded, it's important for children to spend time around their peers and interact with others in new environments. Our youth bowling leagues provide excellent socialization opportunities, as they put kids in a position where they must learn to cooperate with one another.
Improved Self-esteem
Getting better at something is a great way to improve one's self-esteem. It doesn't matter whether it's knitting or bowling — being consistent with an activity and getting better at it over time will give any child a boost of confidence. Our youth leagues will help your child improve their bowling skills over time, which can lead to an improved self-esteem.
Physical Development
Bowling isn't the most physically demanding activity. However, it can still help children develop their physical capabilities. To bowl successfully, you must have good hand-eye coordination and practice proper technique. Your child will undoubtedly improve with both week after week.
Looking to Join a Bowling League at the Best Bowling Alley in the Villa Park, Illinois Area?
Are you interested in signing up for a bowling league? Want to enroll your child in a bowling league? In either case, if you're looking for a bowling league that takes place the best bowling alley in the Villa Park, Illinois area, Stardust Bowl is the top choice.
Contact us today at (630) 833-1040 to learn more about our adult or youth bowling leagues.